Product Details
Beautiful wavy shaped folds with a vibrant finish, the plush velvet tub chair will offer both sophistication and total comfort in any setting. Adding a touch of glamour to your room whether it is an everyday or occasional seat.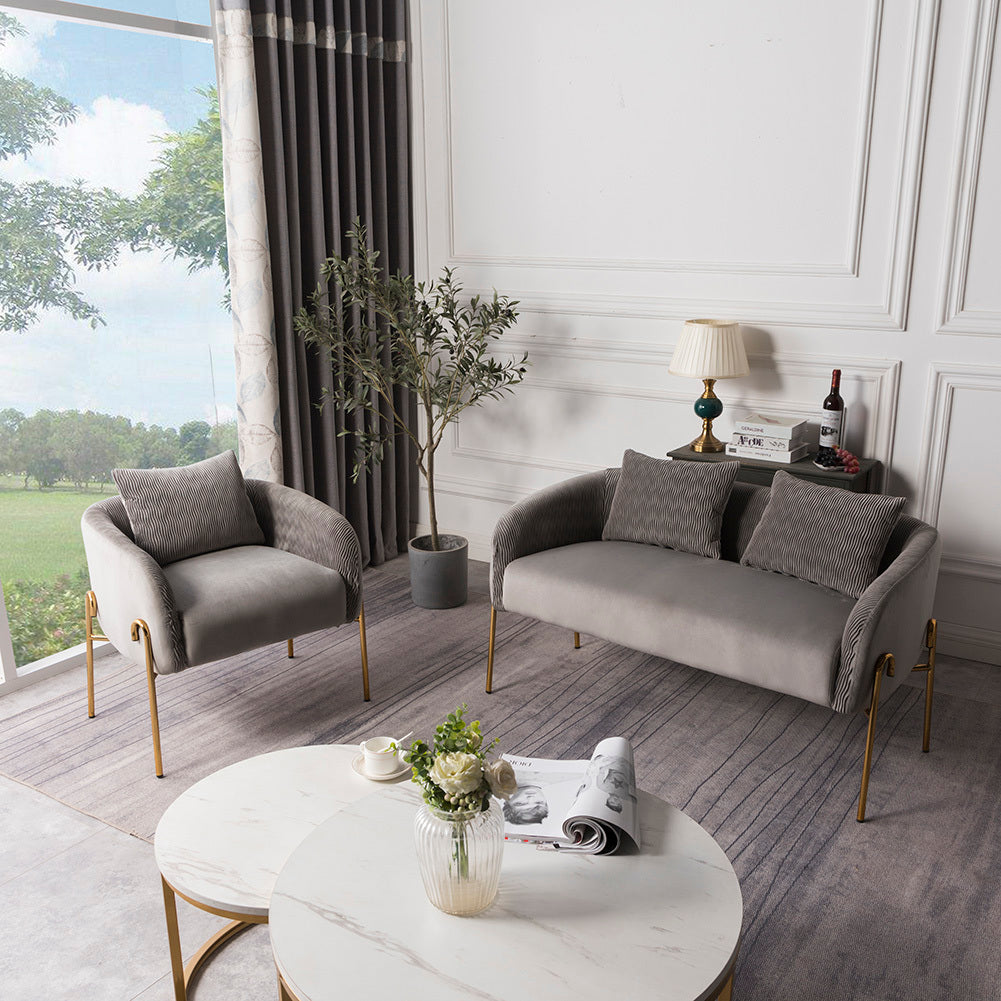 Distinctive Statement Piece
The leisure sofa features a generous seating area, complemented by sloping armrests that develop into the rounded backrest. The backrest inner side
has unique wave-like folds, standing out in any decor without
overwhelming your room.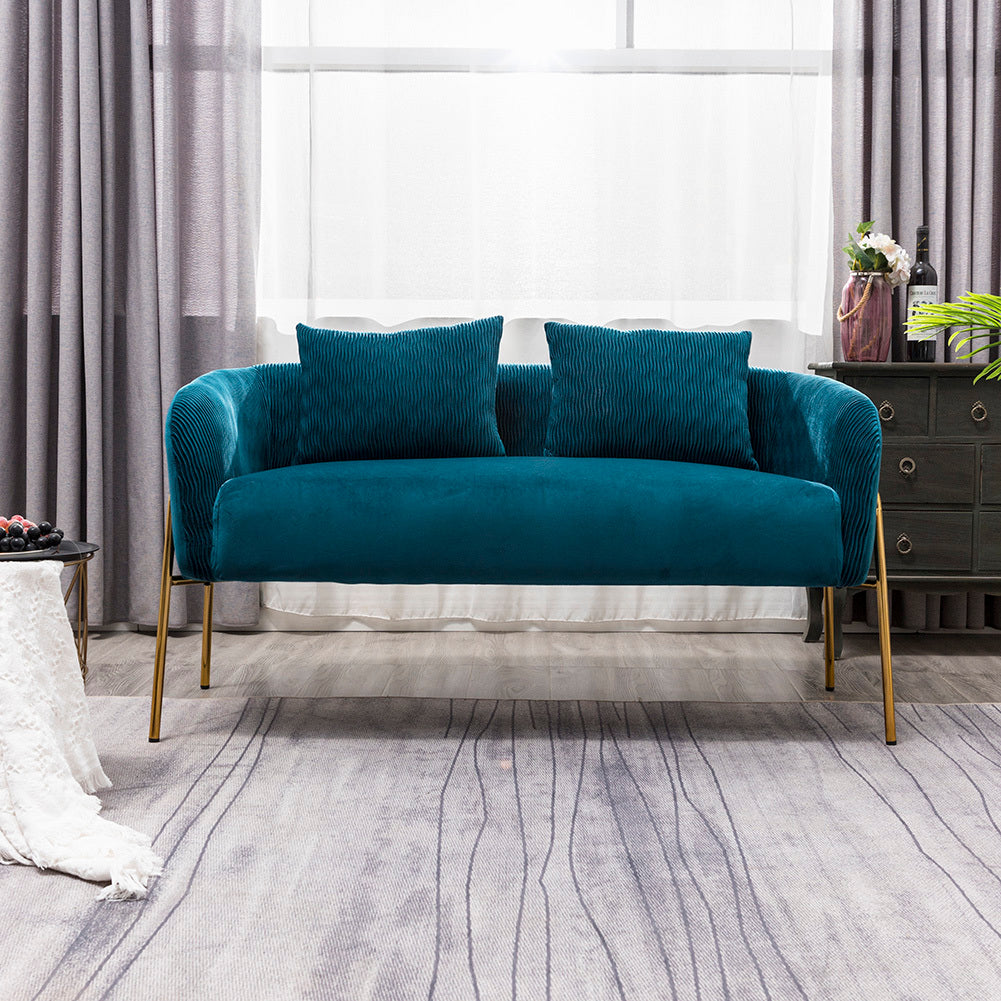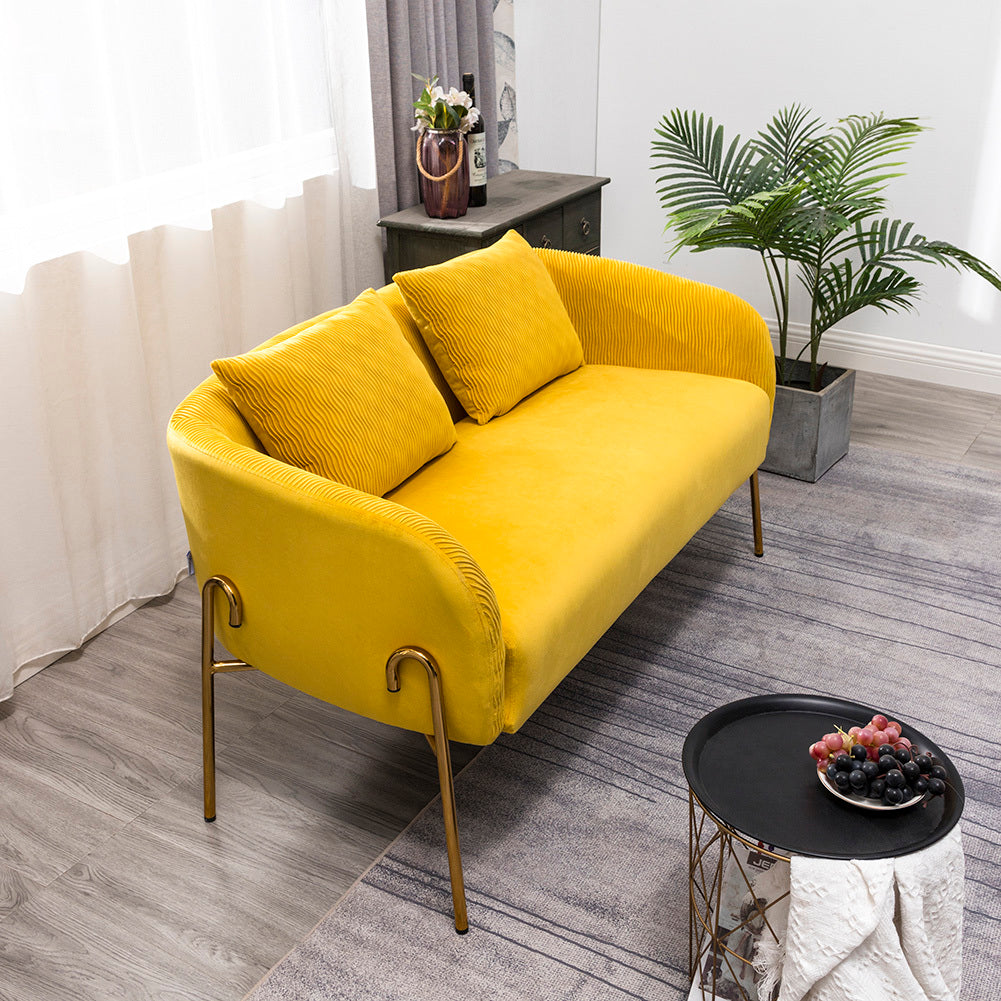 Sumptuous Comfort
Four golden legs in umbrella handle shape are given to continue a stylish look while ensuring sturdiness and stability. High-quality foam filling and velvet upholstery are soft and hard-wearing for everyday seating. The deep padded seat allows you to sink into total comfort when seated.
Details & Dispatch
Details
Material: Velvet, Foam, Iron
Color: Grey, Yellow, Green
Size: 119 x 69.5 x 69.5 cm (W x D x H)
Package Included: 1 x Velvet Upholstered Armchair

Dispatch
Dispatch is when we ship the item to our delivery partners who handle final delivery. After 1~2 working days for preparation, delivery should be within 2 working days of dispatch for mainland UK.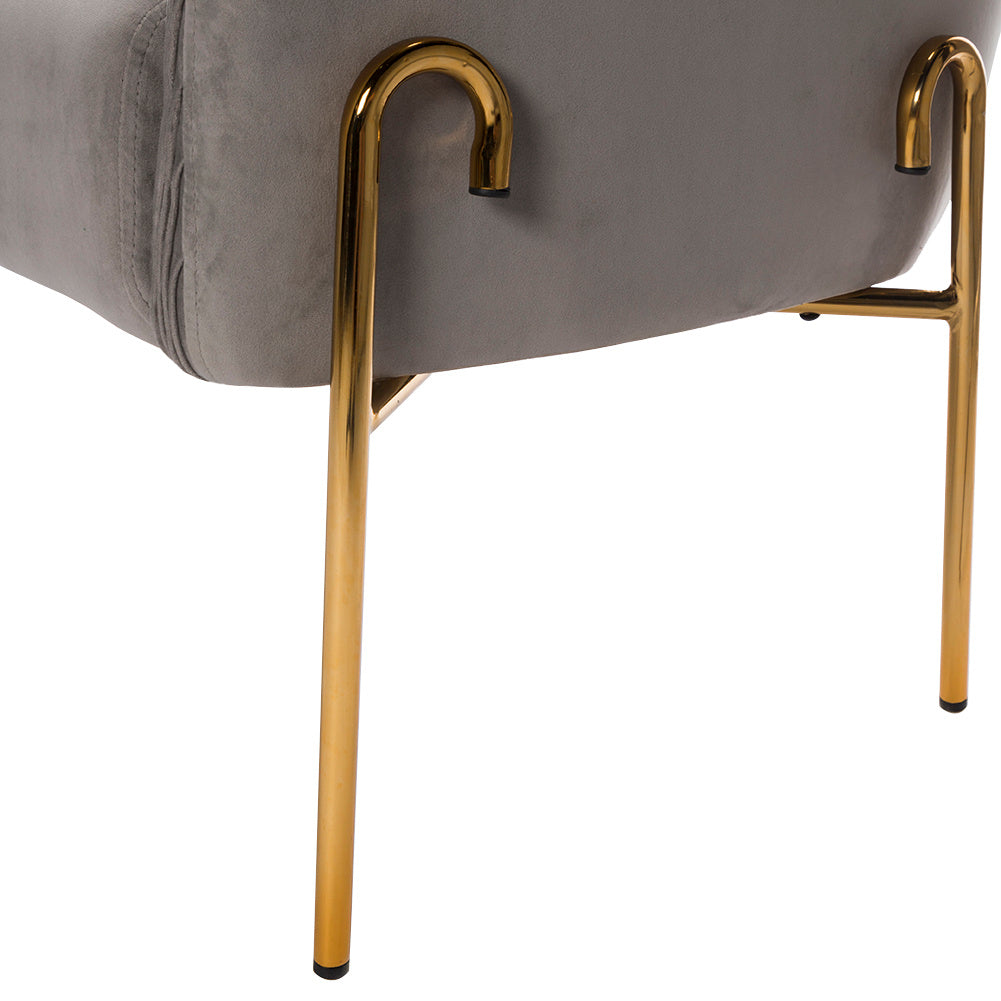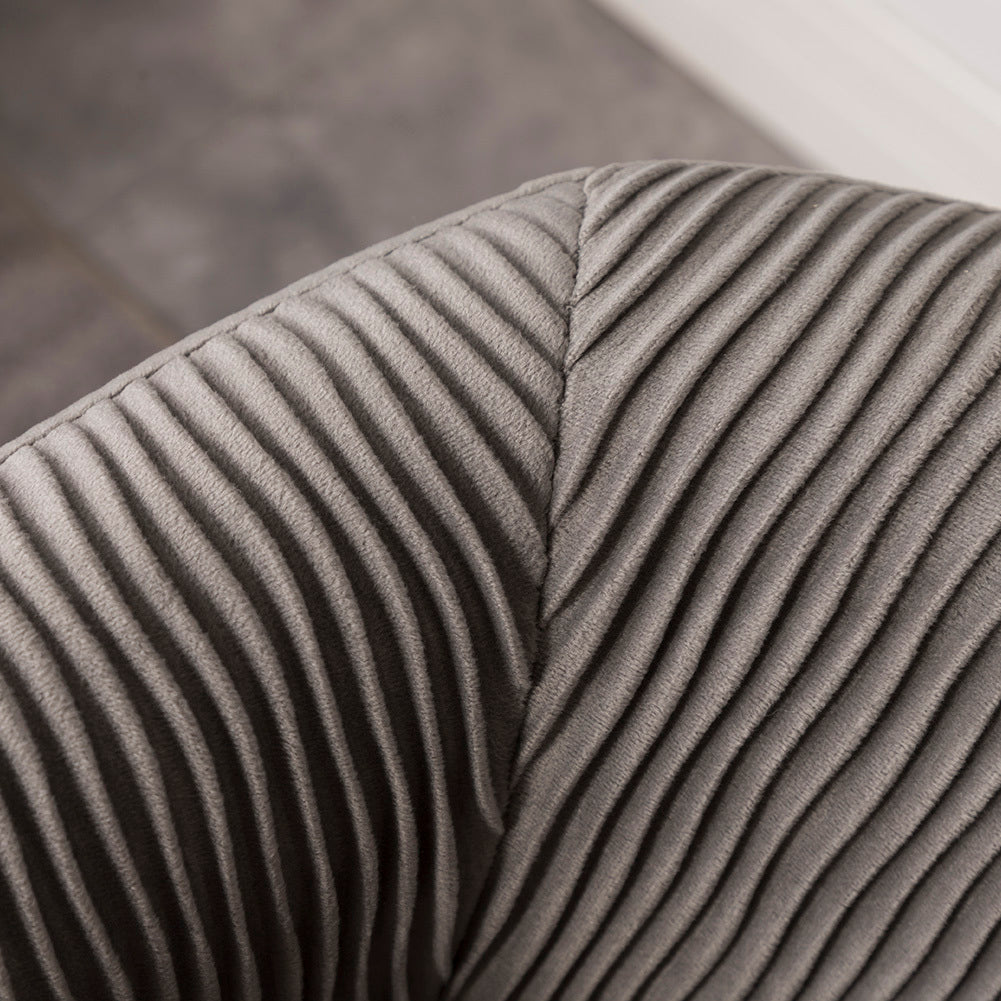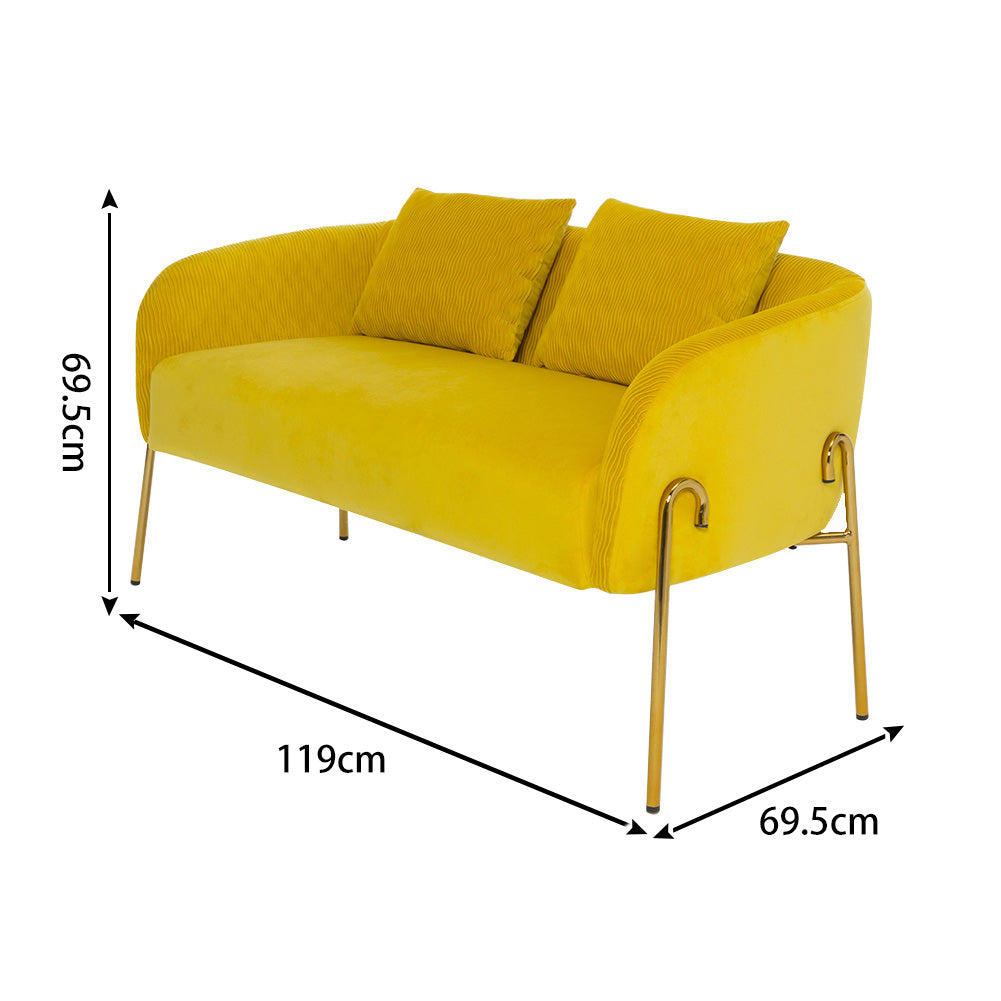 Customer Reviews
2 Seater Velvet Upholstered Tub Armchair Love Seat Wave Wrinkle Lounge Sofa