Product Details
It's time to upgrade your space with this fabulous upholstered armchair and footstool. Both sophisticated and comfortable with a reclining design, it offers a wonderful place to lounge and watch TV or entertain friends.
Incredibly Comfy
Stylish looks with vibrant tones, plush plump seating, soft matte velvet upholstery...all good qualities have been embodied in both the armchair and footrest. And, the adjustable high-back recliner with 3 levels and a matching footstool add an extra pop of character and comfort.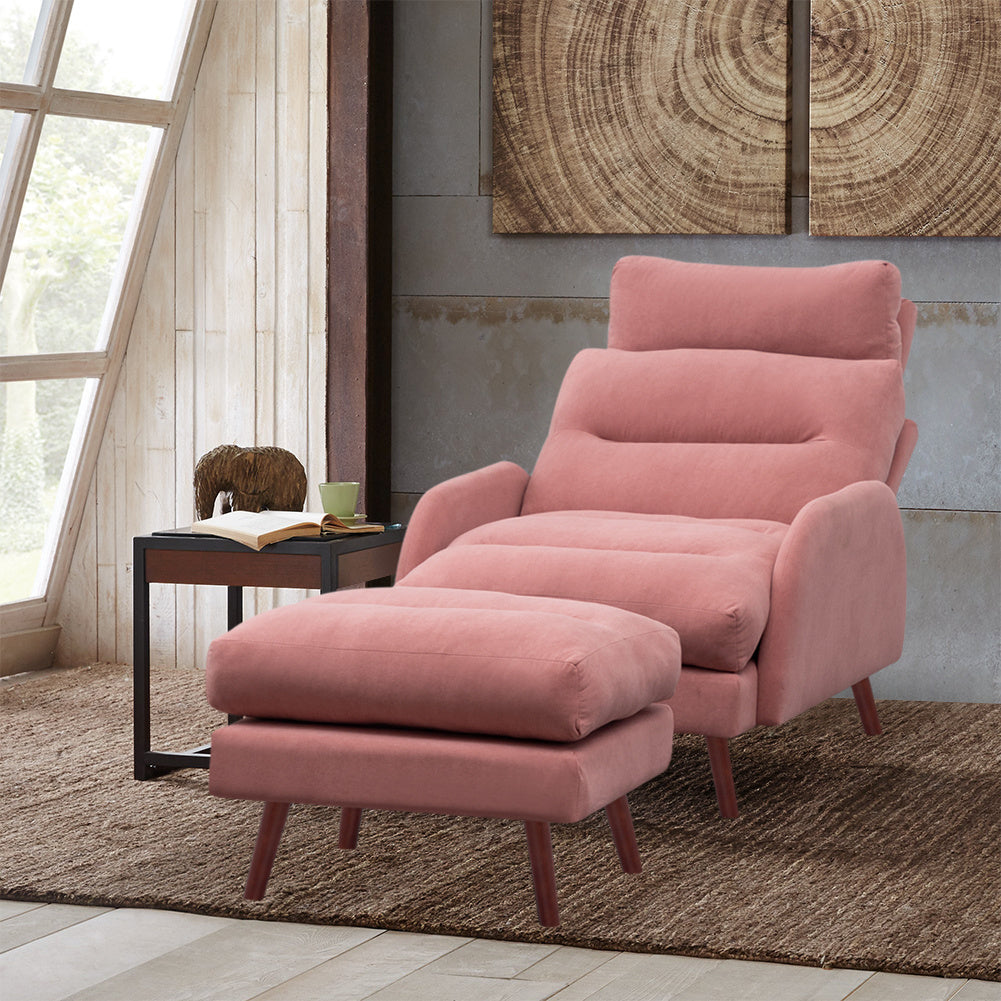 Solid Construction
Built with a solid laminated wood frame, the armchair as well as the footstool is supportive with four angled wood legs in walnut tones, which complements the rest of your living room.
Details & Dispatch
Details
Material: Matte Velvet, Foam, Wood
Color: Grey, Pink, Green, Blue, Orange
Armchair: 140 x 55 x 69-103 cm (W x D x H)
Footstool: 60 x 45 x 46 cm (W x D x H)
Package Included: 1 x Upholstered Armchair with Footstool
Dispatch
Dispatch is when we ship the item to our delivery partners who handle final delivery. After 1~2 working days for preparation, delivery should be within 2 working days of dispatch for mainland UK.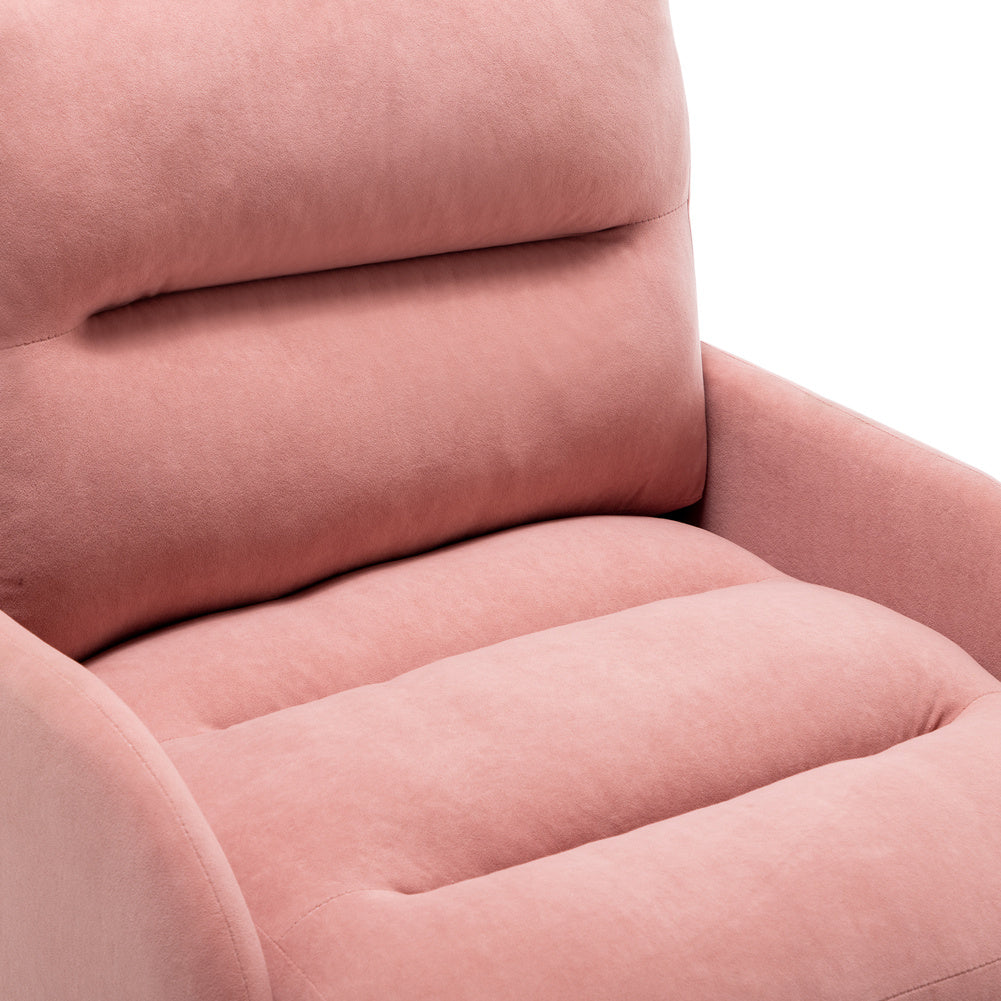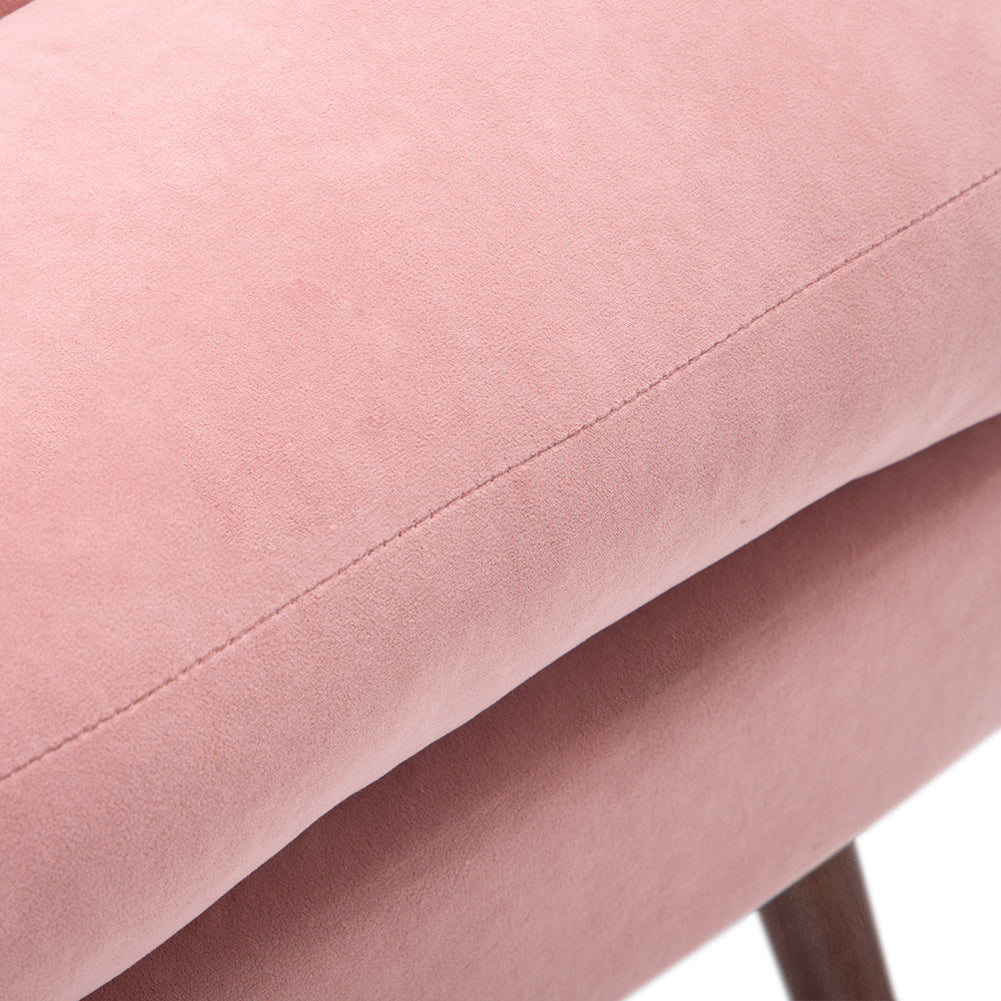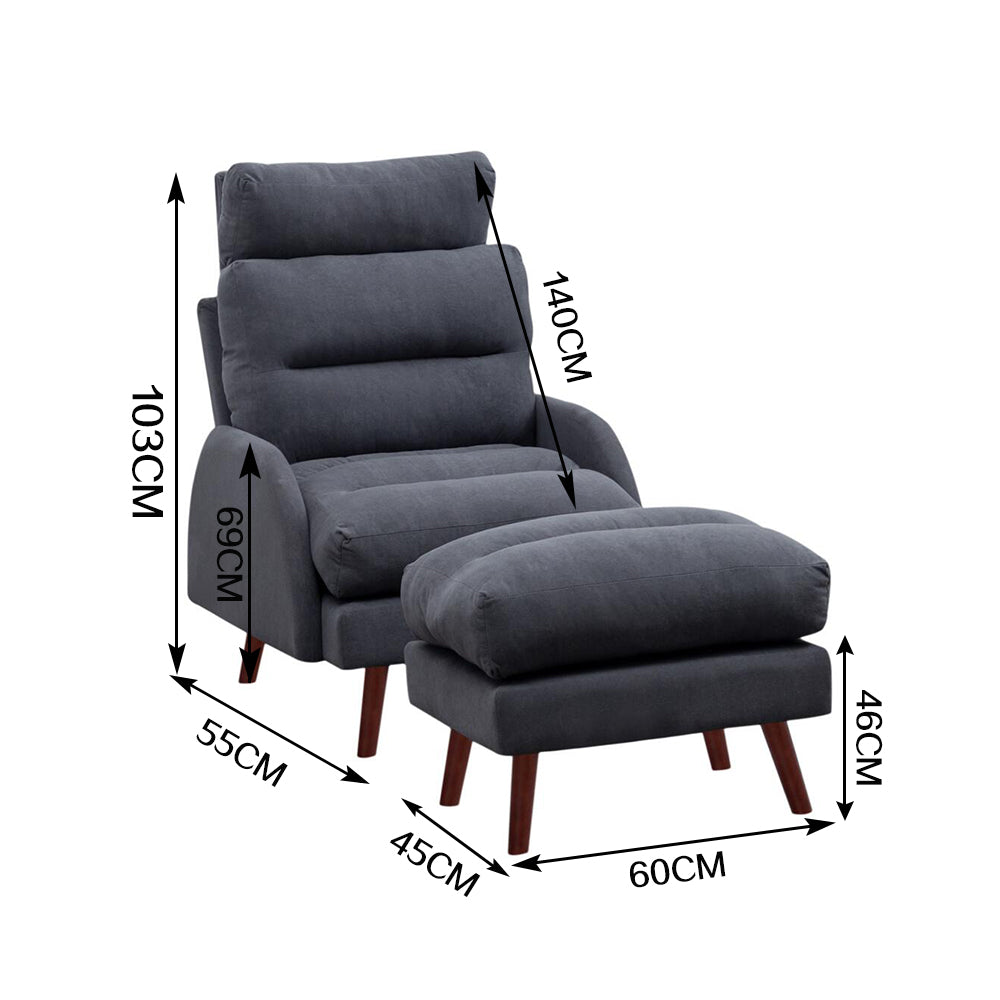 Customer Reviews
Matte Velvet Upholstered Armchair Reclining Lounge Chair Couch Sofa with Footstool